Processing sludge into a safe raw material
Sustainable solution with MID MIX systems
MID MIX: fixed and mobile installations for sludge processing companies and institutions
At VSGM we embrace the circular economy. In a world of growing demand and a fragile environment, we want to provide efficient and sustainable solutions. We are working to create a cleaner world for our children.
For the European market, we supply a patented sludge processing system. Unique features of the MID MIX technique are the particularly favourable CO2 footprint and the absence of NOx emissions. Our installations process sludge into the new raw material, Neutral. This can be reused in road construction and in the concrete industry.
MID MIX helps sludge waste processors
MID MIX is an innovative technique by which sludge waste is processed into a reusable raw material.
Its origins lie in the oil industry. For many years, MID MIX installations have been successfully used for sludge processing in Spain, France, Serbia and Croatia. The end product is called Neutral.
Since July 2018, sludge has been processed at the Attero site in Wilp in the Netherlands. Tests have been carried out for various clients with the processing of different types of sludge. The volumes have varied from 20 to 300 tons. The end product, Neutral, has in all cases been found to be suitable as a safe raw material for concrete products and other circular applications.
Scientific recommendation
Engineering firm Tauw, commissioned by STOWA (Stichting Toegepast Onderzoek Waterbeheer) carried out extensive research into the MID MIX technique. The MID MIX was tested full scale in Wilp with sludge from four different Dutch water boards. The method was found to be suitable for processing sludge with a dry matter content of between 18% and 55%.
In its final report, produced in January 2020, STOWA concludes that "the MID MIX is a promising and unique alternative for the sludge processing of Dutch water boards. The method ensures a good and sustainable solution. The MID MIX processes sludge into a usable secondary building material called Neutral."
"During the process, only a little CO2 is released and no nitrogen at all. As a result, permits for the placing of a MID MIX installation are easily available."
Furthermore, the report talks about a relatively limited investment and a competitive price tag. The installations are flexibly scalable and the surface area required is small.
Neutral as a new raw material
The end product, Neutral – a white, dry powder – consists mainly of Calcium Carbonate (CaCO3) and Calcium Hydroxide (Ca(OH)2).
Studies by concrete laboratories and the concrete processing industry have shown that Neutral is a reusable raw material for the construction sector. Neutral can completely or partially replace cement in certain products. It is also suitable for soil stabilisation in road construction.
As an additive, Neutral reduces the CO2 footprint of concrete products. Neutral can be used in the foundations and construction of roads. In accordance with the guidelines of the BBK, Neutral is a freely applicable building material.
Partner Astra International Engineers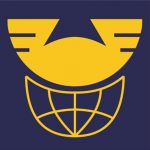 Astra is an internationally operating engineering firm that has been working with the application of MID MIX technology for years. As a result, they have a great deal of experience in designing the technical installation. Astra is actively involved in all of VSGM's technical issues.
Together with two universities, Astra forms the MID MIX centre of competence. User data is collected for the further development of the technique.
Astra specialises in the design and engineering of installations for water treatment, sludge management and infrastructure projects at power plants and airports, among other sectors. The company is based in Zagreb, Croatia.
EFRO

To test and demonstrate the large-scale processing of waste sludge, VSGM, Attero and Conovation are developing a next level sludge processing line that allows them to demonstrate that their sludge treatment process, with the end product Neutral, is made in a CO₂-neutral way. In addition, customers can see that the quality is constant even with large quantities. The Neutral can be used for all kinds of applications, for example as a substitute to cement in concrete.
EFRO-contribution
The consortium consisting of VSGM (Andelst), Attero (Apeldoorn) and Conovation (Someren) receives a grant from the European Regional Development Fund (EFRO) for the project "Optimization of the upcycle process and applications Neutral". This amount comes partly from the Gelderland ERDF budget and partly from Gelderlands' provincial funds.
What experts say about MID MIX
"MID MIX's process and technology has been recognised and used in the EU for more than 10 years and is rated 'Best Available Technology."
"This technology is ground-breaking and completely innovative. It has a major social impact. The processing of sludge is usually harmful for the environment. With MID MIX, CO2 emissions are greatly reduced."
"The method meets 100% of the wishes and requirements of a circular economy. We have been using the MID MIX technology for almost 10 years as a permanent part of our water purification process."
"Carmeuse is exploring the possibility of using Neutral as a raw material for CaO production (Reborn route). Recent tests show that Neutral from rwzi sludge is a good raw material for CaO production."
Would you like to know whether MID MIX is suitable for your business? We will be happy to advise you without obligation.
Wanraaij 4
6673 DN Andelst