MID MIX solution for sludge processing offering:
• The best in class environmental footprint
• Flexible, distributing processing
• Great economics
MID MIX: Sludge processing with a negative CO₂ footprint, 100% circular – no waste streams at the end of the process. Easy scalable and field upgradable.
At VSGM we embrace the circular economy. With our patented sludge processing system, we opt for an efficient and sustainable solution that protects our vulnerable environment. MID MIX technique is characterised by its extremely favourable (negative) CO₂ footprint and the absence of NOx emissions. Our installations process sludge into the new raw material Neutral. This can be used in road construction and the concrete industry. What makes Neutral extra attractive is that it can store CO₂ produced elsewhere with an additional treatment. With this extra step, VSGM can make a real impact on the various markets for sludge processing.
MID MIX technology - solution for sludge disposal
MID MIX is an innovative technique whereby sludge waste is processed into a reusable raw material. The origin of this technique lies in the oil industry. MID MIX installations have been used successfully for years in Spain, France, Serbia and Croatia for sludge processing. The end product is called Neutral. In the Netherlands our clients were able to test a variety at our test installation in Wilp – at the premises of Attero. Various independent institutions have utilized the same set-up in their evaluation of our MID MIX technology. In all cases, the final product Neutral was found to be suitable as a raw material for concrete products and other circular applications. For example, Neutral was examined and approved by SGS Intron as a filler in concrete according to NEN 12.620.
Scientific recommendation
In 2019, engineering consultancy Tauw carried out an extensive study of the MID MIX technique on behalf of STOWA (Stichting Toegepast Onderzoek Waterbeheer). MID MIX has been tested almost 'full scale' in Wilp with sludge from several Dutch water boards. The method was found to be suitable for processing sludge with dry matter contents of 18% to 55%.
In the final report of January 2020, STOWA concludes that "MID MIX is a promising and unique alternative for sludge processing of Dutch water boards. The method provides a good and sustainable solution. MID MIX processes sludge into a usable secondary building material called Neutral." Another conclusion: "Little (if any) CO2 is released during the process and almost no nitrogen at all. As a result, permits to install a MID MIX installation are easily obtained."
Furthermore, the report talks about a relatively limited investment and a competitive cost. The installations can be scaled up flexibly and the required surface area is small.
Download the full report here.
Since the STOWA report, much additional research has been carried out. This has concentrated in particular on the possible applications of Neutral. After all, that was the recommendation or question mark that came out of the STOWA report. Turning waste into new waste is not very sensible.
In April 2022 further research by CE Delft resulted in an mLCA (multilevel Life Cycle Assessment). In this study the MID MIX technology was compared with drying/incineration of communal sludge's – the current 'de facto' standard. MID MIX has proven to be able to successfully process many different types of sludge into a final material with a useful application. More about the technique can be found on the MID MIX technique page.
Neutral as a new raw material
The final product, Neutral, is a white, dry powder, consisting of 80%-90% Calcium Hydroxide (Ca(OH)2 and 20%-10% Calcium Carbonate (CaCO3). Studies done by expert laboratories/institutions and the concrete processing industry have shown that Neutral is a reusable raw material for construction. Either as partial cement subside in certain products or as concrete "filler".
Neutral can also capture extra CO2 with a certified post-processing step. This process, called carbonation, was developed in collaboration with Carmeuse and is also 100% supported by Carmeuse. This option is also explained in detail on the MID MIX technique page.
Partners for engineering and plant construction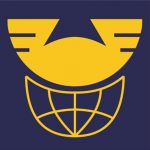 New installations are engineered and built in the Netherlands, including all service and support required during implementation. Astra, an internationally operating engineering firm from Zagreb / Croatia that has been working with MID MIX technology for many years, has extensive knowledge and experience with MID MIX. They fulfil the role of supervisor throughout the construction process and function as a knowledge centre for specific issues. Together with two universities, Astra forms the MID MIX knowledge centre (centre of competence). User data is collected for the further development of the technique.
What experts say about MID MIX
"The process and technology of MID MIX has been recognised and used in the EU for more than 10 years and has been called the 'Best Available Technology'."
"This technology is pioneering and completely innovative. The social impact is great. The processing of sludge is usually a burden on the environment. With MID MIX, CO2 emissions are greatly reduced."
"The method complies 100% with the wishes and requirements of a circular economy. We have been using the MID MIX technology as a permanent part of our water treatment for almost 10 years."
"Carmeuse has extensively researched the possibility of sequestering CO2. Carmeuse's goal is to achieve a 50% reduction in CO2 emissions by 2030. MID MIX is one of the top projects that will make this possible. Carmeuse is introducing this initiative within Europe in the 'Mineral Loop' and 'Green Deal' programmes and is providing the European certification."
Do you want to know whether MID MIX is suitable for your company? We are happy to advise you without obligation.
Wanraaij 4
6673 DN Andelst